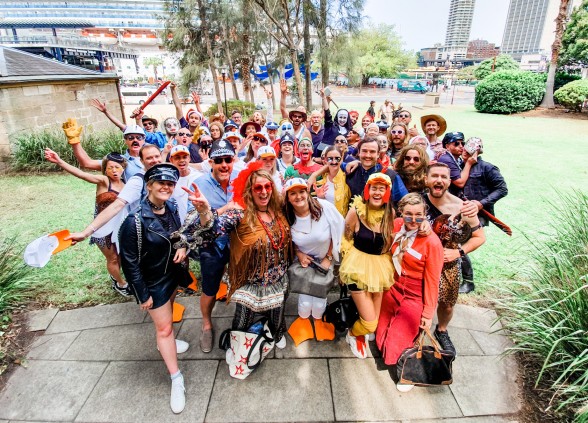 Online Team Building For Remote Teams
Bring the Zest back to your Zoom meetings with a little help from Team Days.
We know the importance of promoting positivity with your people, keeping your team connected, all whilst still enjoying some fun and games. We have an evolving list of virtual team-building activities and experiences to bring to you and your people. Our talented team delivers these experiences to groups of 6 - 1,000 people via Zoom, Google Hangouts or Microsoft Teams. And, rest assured, that no matter what your business or where you are in the world, we can come to you, all by the way of our virtual events.
Whether you are after activities to inspire, elevate or motivate we have something for everyone. Events like; Virtual Murder Mystery, Cocktail Making Class, Workout with a Sports Star, and Gameshows, we can get minds racing, bodies moving and tastebuds firing!
We even have some more philanthropic-focused experiences which allow the team to not only feel good together but also give back to the global community.
Staying connected and keeping spirits high has never been more important. We want to be a part of that and are here to make it not only possible but a priority. Contact Team Days and allow us to bring the joy to your Team's day.