Posted 4 years ago
21 Unique Last-Minute EOFY and Christmas Party Ideas You Don't Want To Miss!
So, it's already July and as we wave goodbye to last financial year it's time to celebrate with the team and gear up for the run home to Christmas! But before you start planning the Christmas Party, give your team the reward they deserve a. Stuck for EOFY Party Ideas? Our list of 21 Unique EOFY Party Ideas will give your team an EOFY Party for the ages. Comfortable the best tips since Zac from Saved by the Bell!


Cocktails are usually frowned upon at work lunches and team meetings (not to mention your desk), but a cocktail making class is technically an extracurricular activity. So cheers to you! Blending flavours and layering liquor always makes for a smooth social mixer and a fun team bonding experience.
You'll learn to craft cocktails like a pro with insider knowledge from some of the masters of mixology. Don't hold back, this is a unique team-building exercise that encourages creativity, colour... and drinking. And that's something we can all get behind.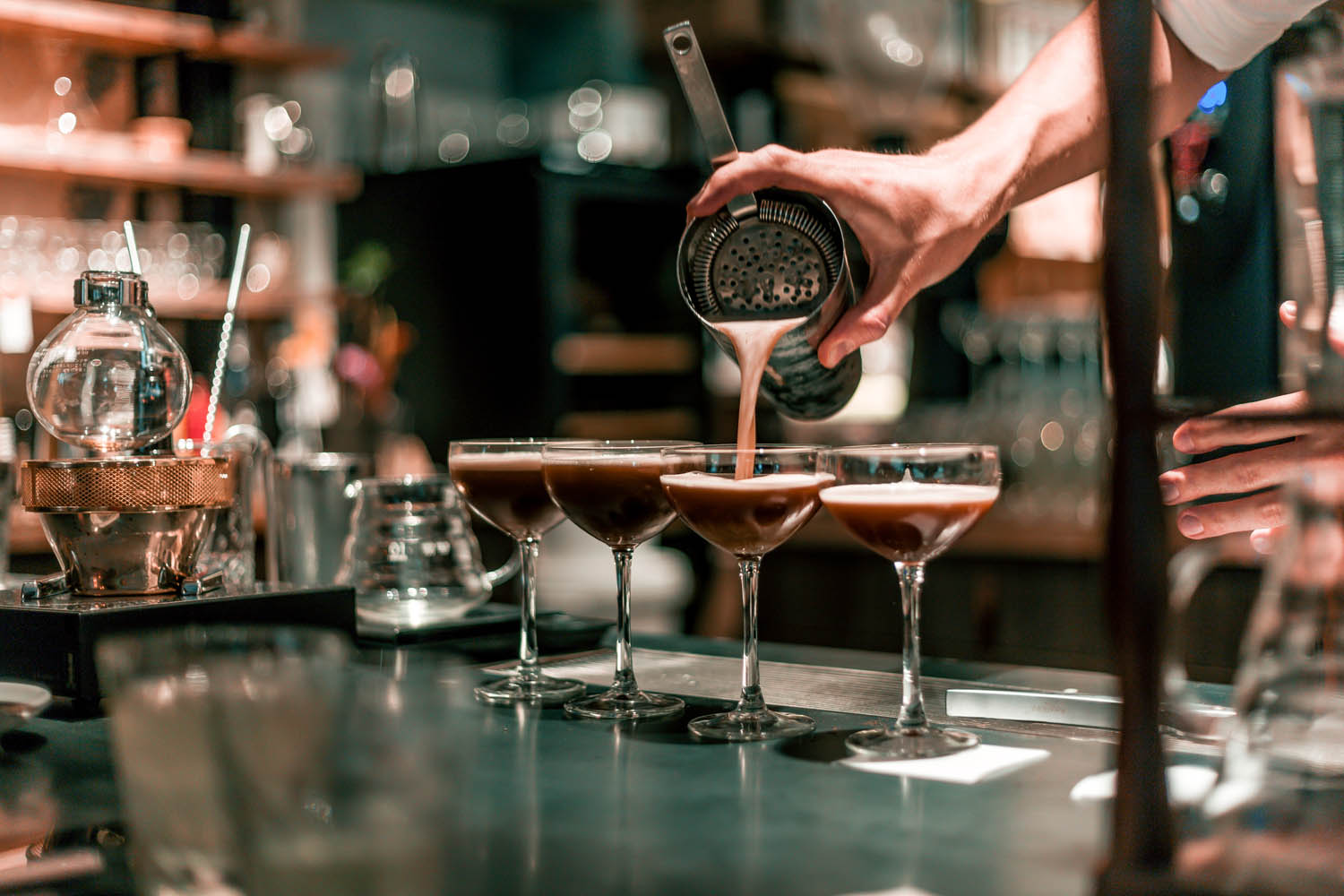 20. Boat Cruise – Cruising With Your Crew
If you're looking to impress your team, arranging a surprise day out on the water is a failsafe way to do it. Whether it's for a team-building day, a reward for a recent achievement, or motivation to work even harder, we can tailor a boat cruise experience to suit all budgets and levels of luxury.
You'll enjoy exclusive use of a well-appointed vessel, with features including a sundeck and on-board sound system. And we've sorted out an experienced Skipper and dedicated staff to serve your gourmet food and drinks package, and ensure your day is all smooth sailing.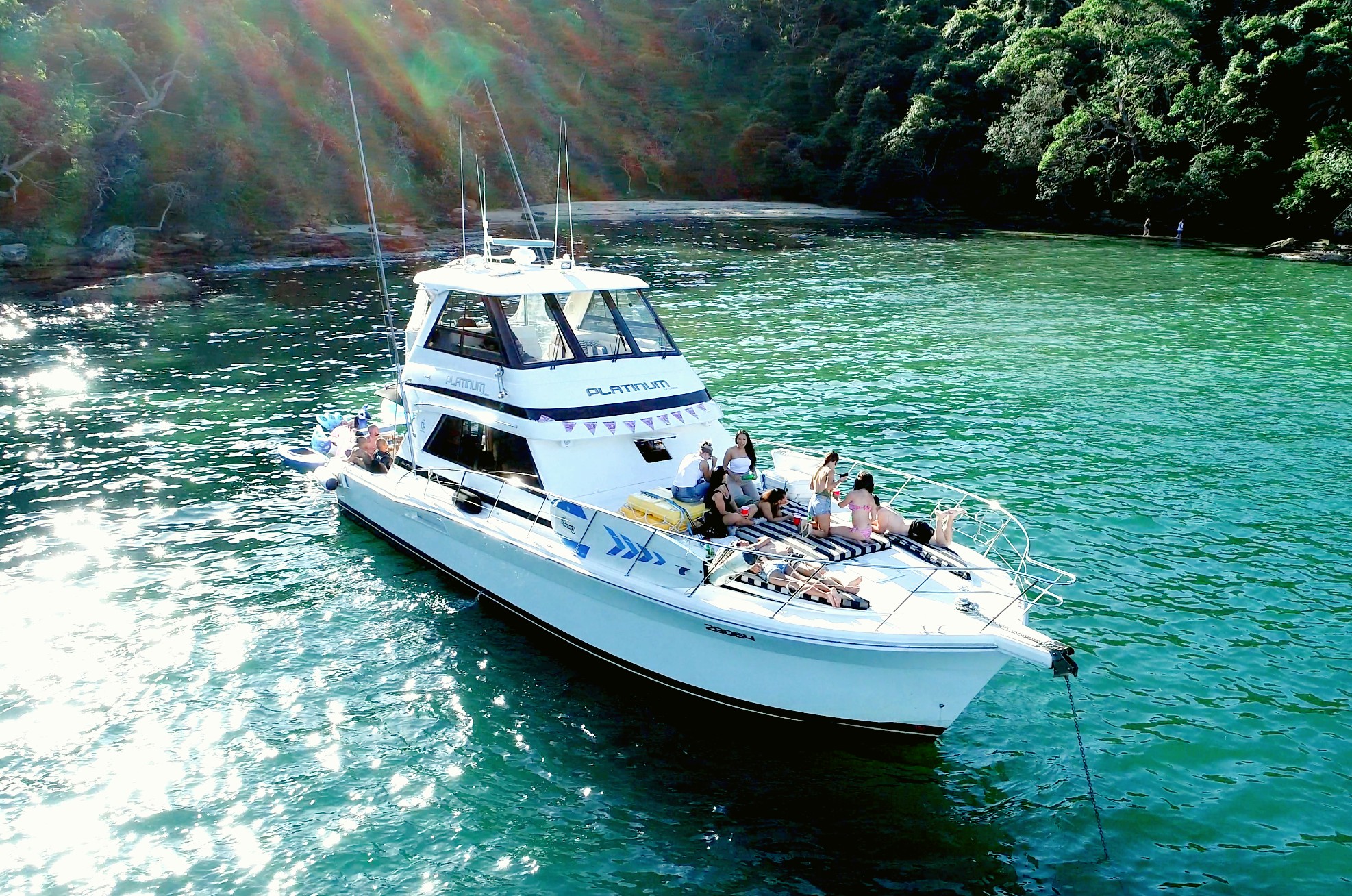 19. Poker – Who Holds the Aces?
Playing Texas Hold 'em at work will only get you in trouble, and sneaking in a game of online poker at your desk just isn't the same. Thankfully the only thing you have to hide at this team-building activity is your winning (or losing) hand. Paint on your best poker face and go head to head against the other members of your team with this personalised Poker Night.
We'll arrange professional dealers to host your poker game at a venue of your choice. If there are any rookies in the room, the introductory instructional tutorial will bring them up to speed at the table, or at least help them bluff their way through the night!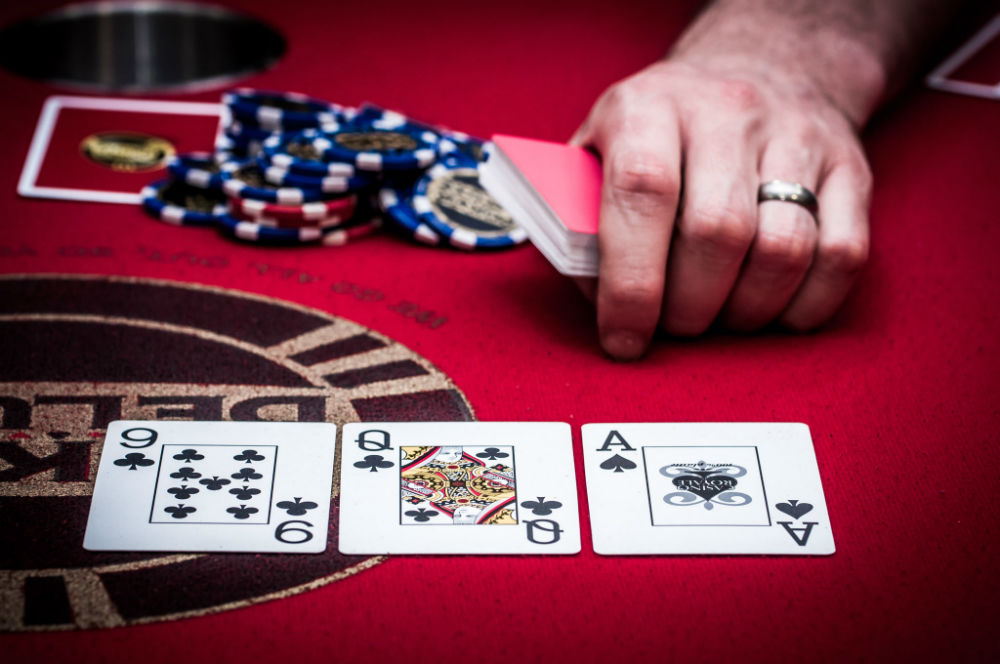 18. Paintball – Take a Shot at the Boss
For the competitive team. Save a shot for the boss. You might not get this opportunity again. Take it. For the rest of the party, grab the camouflage gear and rub some dirt into the face - this is legit warfare. Split into teams and compete over a variety of courses and challenges all the while nailing anyone that comes into your eye line (Team Days has been known to engage in a bit of sabotage for a cheap laugh). Whether it be CBD indoor courses or regional outdoor, paintball is always a much sought team activity.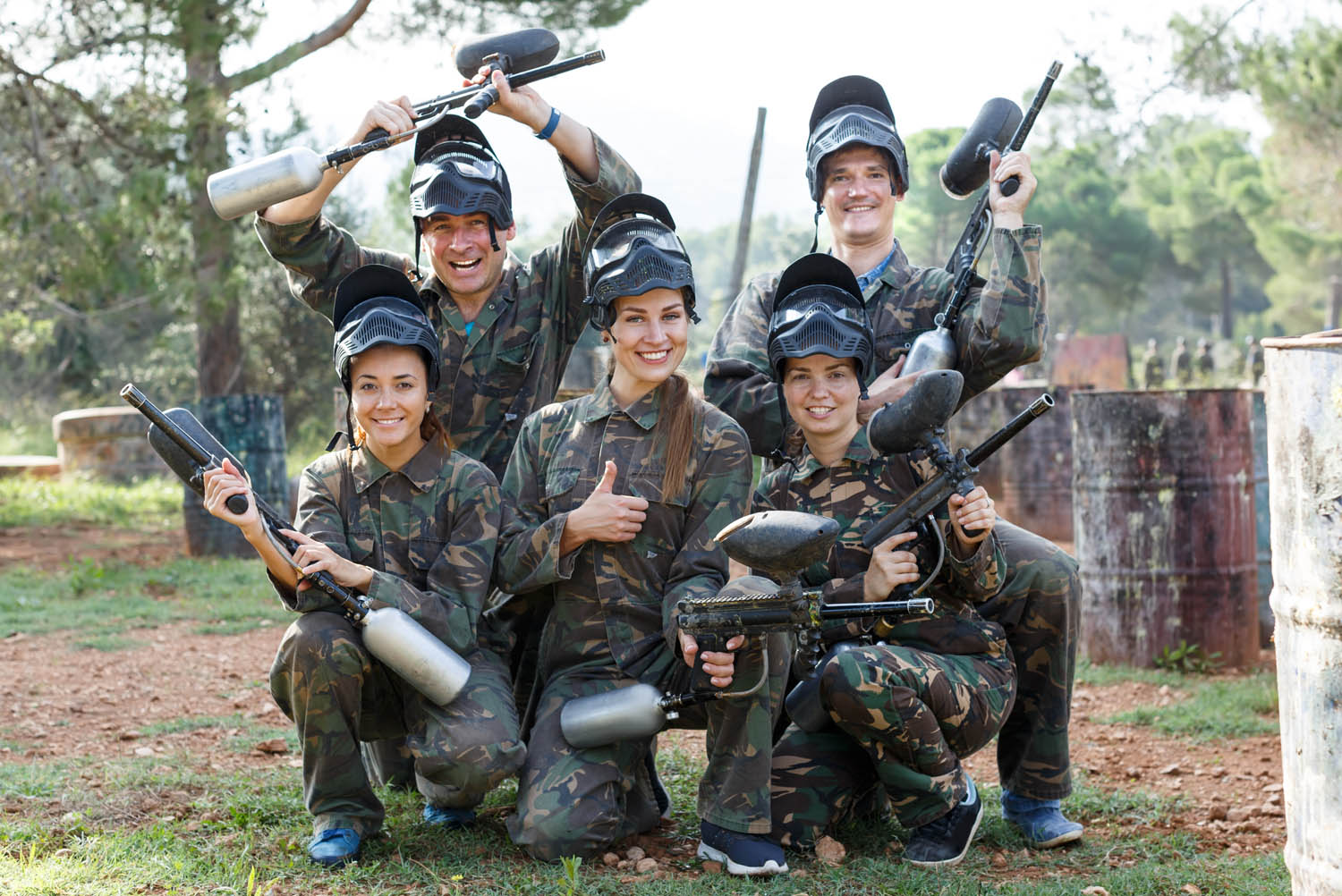 The best party with Bubbles since Michael Jackson was living it up in the Neverland Ranch! This one has been on Team Days radar for a while now. It seems to combine all the best elements of a sporting contest for a team day - limited skill for the actual game, protection from a bad injury and the ability to smash into each other ad nauseam with no consequence. For the uninitiated, you pop yourself in a big plastic zorb, pretend to play the ball and secretly co-ordinate to line up the boss and give them a fearful bubble filled shirt front not seen since Dermy copped it in the opener of the '89 AFL Grand Final. It appears that easy. You can bring the party to the bubbles, or have the bubbles come to you.
16. Brewery Tour – No Explanation Required
The burgeoning craft beer market makes this an even better experience for the taste buds at so many locations. The beer guys can look after the party no end, with some offering tours of the facilities, others overflowing 'tasters' of every beer on offer and all provide great environments to kick off the staple of most team building days.. daytime drinking. The beauty of the brewery tour is it can be an afternoon session with the team, or it can be a little taster for a bigger day. You tell us, we'll make it happen.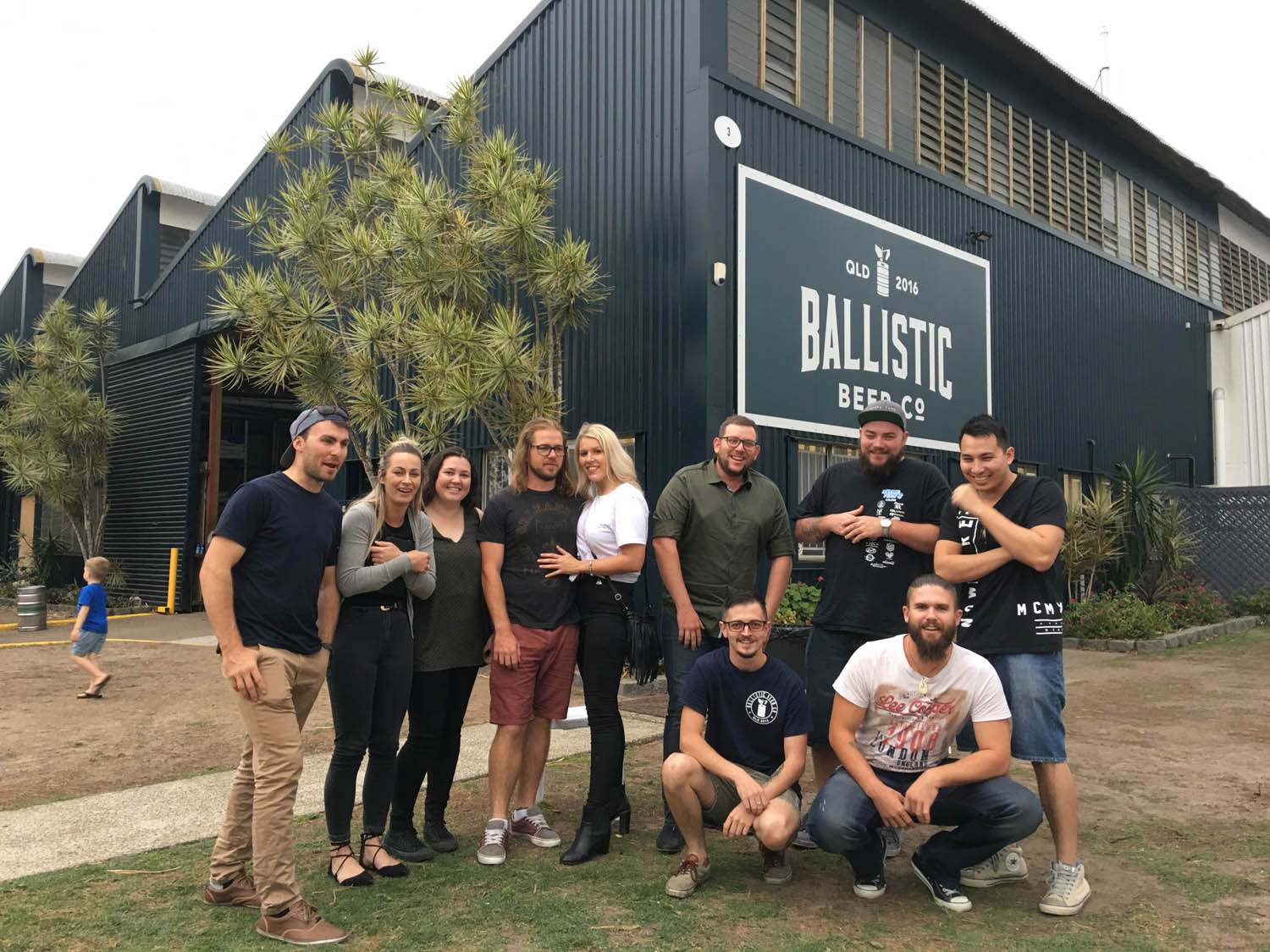 15. Whisky Tasting – I Love Scotch, Scotchy Scotch Scotch
Whisky is entering a stage of unchartered popularity. Sinatra used to drink his Jack Daniel's 'three rocks of ice, two fingers of Jack and a splash of water', for a team day with a difference you can learn why.
You will sample some whisk(e)ys, with some history lessons thrown in for good measure. You'll cover whisk(e)y's by region, from Irish, Scottish, Japanese to Australian, and Bourbon vs Scotch (vs Tennessee Whisky). Our knowledgeable hosts cater for all, from the experienced gentleman who loved nothing more than the end scene of Boston Legal watching Spader and Shatner wax lyrical over a Scotch and hogey, or the junior who want to soak up everything about the experience.
We know you're talking rubbish when you're carrying on about the 'nose' and 'legs' of the red; you're just trying to get more of from the tasting counter. But that's what we dig about you! Australia is home to some of the best wine regions in the World and wine tasting is for the discernible team building day. We can whisk you around to a few cracking wineries, while you and the team relax into some quality grape juice with views to match. Trust us (and the red wine headache we copped after our last Winery Walkabout), the Winery tour still provides the team with the traditional 'fill up', but just with a classier edge.
13. Axe Throwing – I'm a Lumberjack and I'm Okay
Have you ever been at the pub throwing a few competitive darts around, and thought 'yeah darts is a sweet way to pass the time, but it just lacks a bit of danger. Wish i could step it up a notch.' One way is to put your hand up on the board and see who can throw a dart between your fingers. We do not recommend. The other is to give the sport of axe throwing a hurl! It's primitive, it's fun and will challenge all. The sport <cough> is synonymous with Lumberjack competitions world-wide, and as expected requires training (provided on the day) and few safety rules to ensure you don't get hit with a wayward axe. We've all seen the destruction Patrick Bateman in American Psycho. caused. Naturally, booze and axes are a worse mix than Ouzo and Milk (keep quiet strange Greek Uncle Stavros), so keep the drinks away from this one.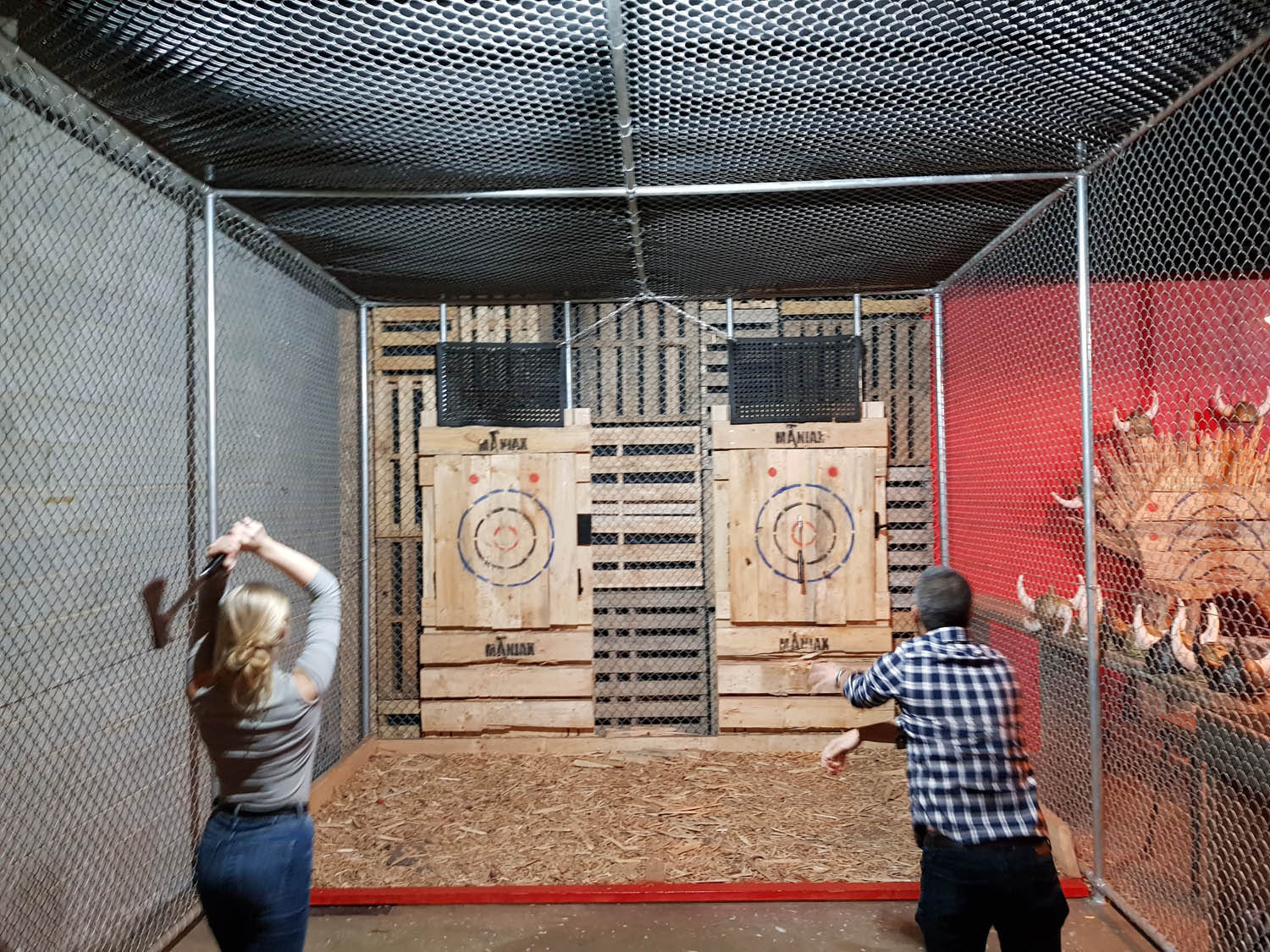 12. Sport Fishing – The One That Got Away
Teach the boss to fish, and you'll never hear the end of it if he reels a big one in…' We'll charter you a boat for the day and send you out into the deep seas. Marlin, Barra, Gummy - I could spend all day naming fish you'll tell your team you had on the line until the last second… But truthfully, you can hook some big fish on a chartered boat if you're in the right waters. Couple that with a few drinks and you have a cracking day ahead of you.
11. Go Karts – Burn-outs With The Team
Nothing like incorporating Go Karts into your team day, a timeless classic. Burn around on a local course chastising your mates for not knowing what a 'racing line' is 'through the chicane'. Go Karts is guaranteed to get the competitive juices flowing, and a perfect team bonding style of activity. The first kart was actually built from an adapted chainsaw two-stroke engine, and the 'chainsaw' is ironically the celebration of choice for when the boss storms home for a podium finish. No, not based on the Brett Lee wicket celebration. You're better than that.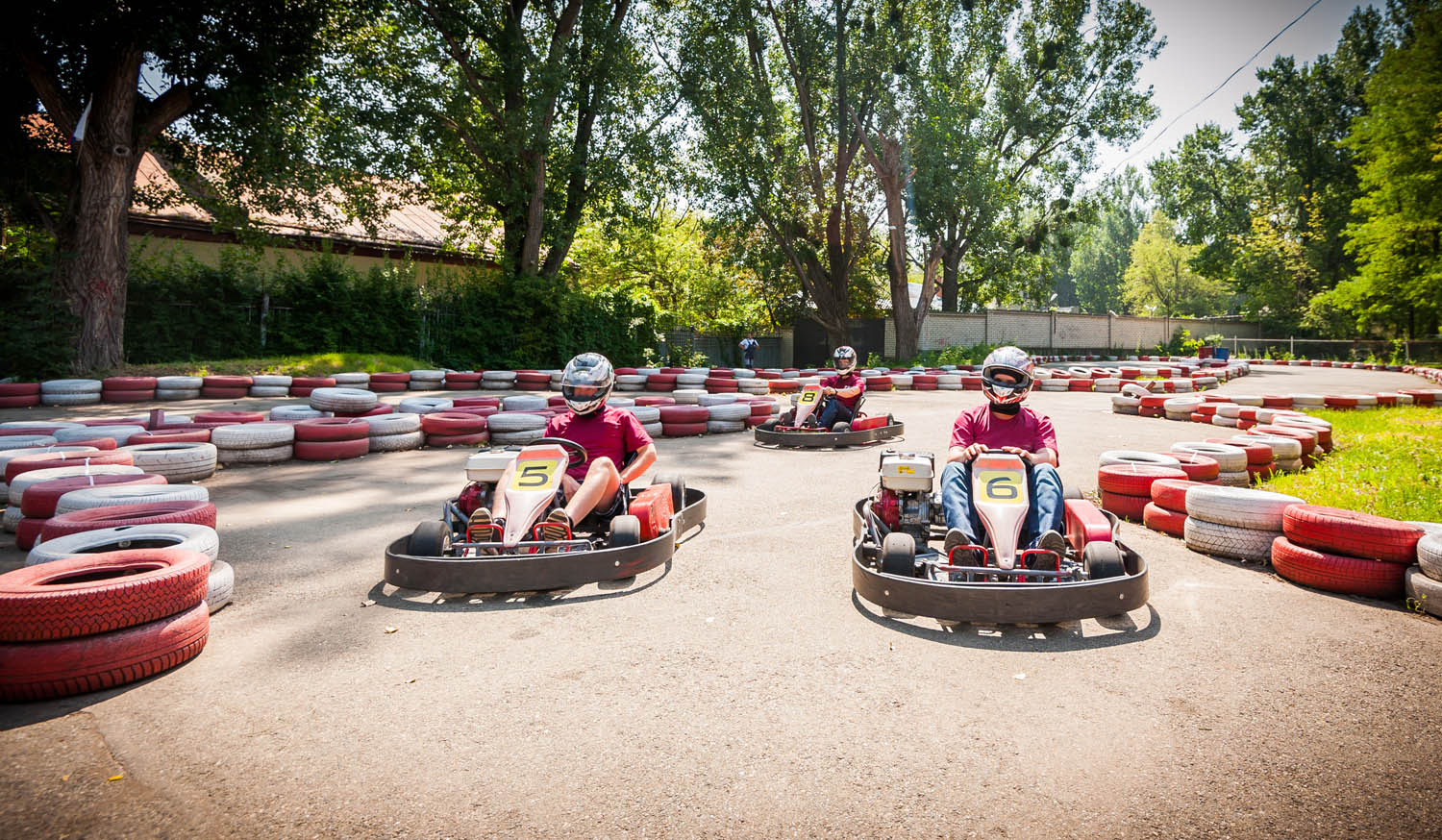 10. Golf Simulator – Don't Spoil a Good Walk
Why ruin the great game of golf by having to cover 10kms across the dunes, rough and water? You can still get your 100 shots in Shooter, but with the simulator you don't have to chase it all around. Want some better news? Crack a few drinks while you do it! Located mainly around the CBD, the golf simulation takes a few hours and is a perfect addition on a team day for any golf lover… who is a bit on the lazy side.
Get a group quaddie on, cheer that nag home in the last, and make a pact to spend all winnings on the night - Legends will be made. A couple of equally good options with Horse Racing - the big city courses have it all, the best races, the good looking punters and the whole box and dice when it comes to facilities. Country Racing is equally brilliant as a day out though, more relaxed setting, opportunities for a marquee or VIP package and some easy transport options to get you in and out before the natives kick off after the 10th.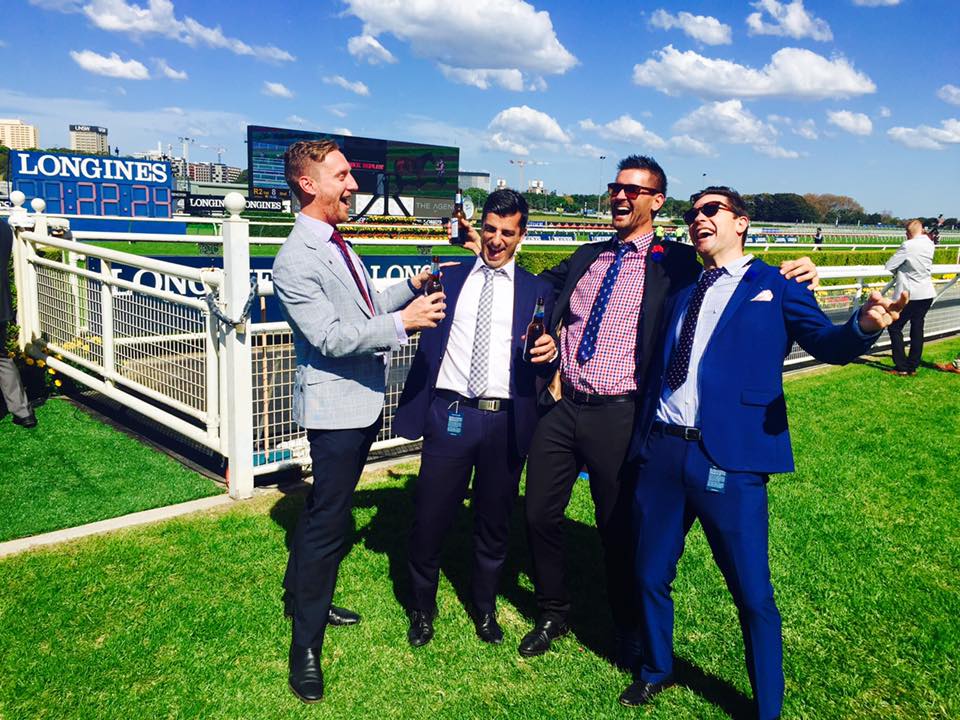 8. Gin Tasting – Botanicals in the Boardroom
Distilling your own gin in the workplace will probably get you fired. But in this Gin Tasting Masterclass you'll be celebrated for it. (Apparently everything's okay when the chief is doing it too!). Your experienced Botanical Advisor will take your team on a tour of the history of gin and the distillation process, before inviting you to touch, smell and most importantly, taste, a prized selection of gin. The Gin Tasting Masterclass is available at a range of private bars and distilleries, and some will even invite you to blend your very own bespoke bottle of gin to take home (and by home we don't mean the office!).
Snags on the barbie and bangers and mash are classic Aussie staples. But how many of you actually make the sausages yourselves? This class is designed to teach you and your team the skills to handcraft your own premium quality sausages at home, using the finest quality locally-sourced ingredients. You'll be the star of your next barbecue (and everyone else's) when word gets out about your new-found skill for crafting hand-twisted sausages. You'll also learn everything there is to know about selecting the right herbs, flavours and cuts of meat, while sampling plenty of sausages over a beer or two.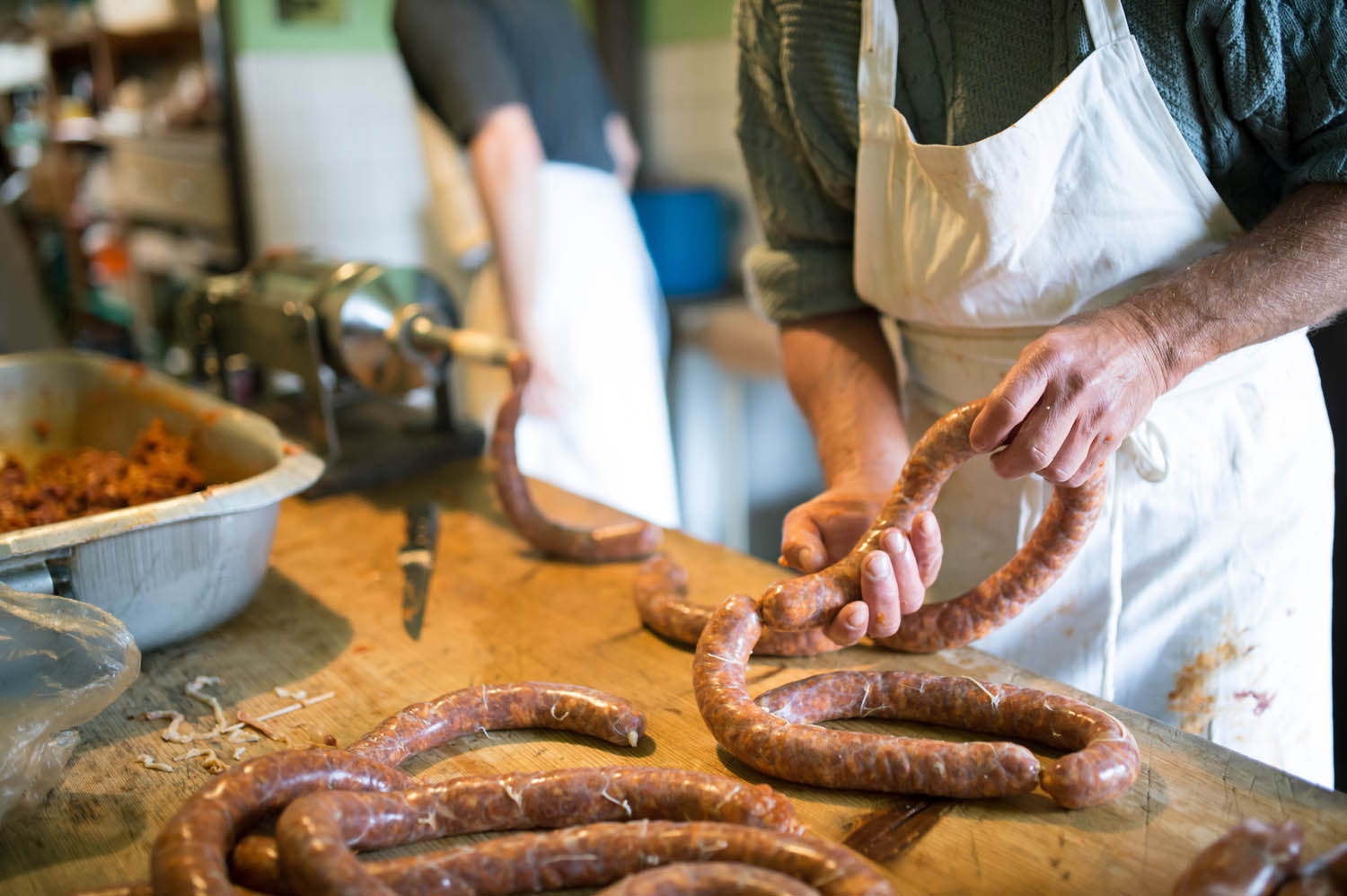 We're sure that we're not the first to suggest getting out of an Escape Room and saving you boss will probably hold you in good stead for your next payrise conversation… If a more team building focussed event is your vibe, and teamwork and collaboration are higher in importance, an Escape Room is right up your alley. You just need to figure out through a series of puzzles and mazes how to get to that alley… For the uninitiated, a group will be thrust into a number of different locked rooms and will be required to strategise your way out. Clues range in difficulty, and you'll need expertise in a few different areas to make it out in the allotted time; left field thinking is a must!
5. Bar Package – Your Premium Party Package
This is a Bar Package with all the bells and whistles. Your team will indulge in a tailored food and drinks package in a reserved area of a premium venue, with first-class service from dedicated staff. We have a selection of CBD establishments for you and your team to choose from, and you can leave everything else in the capable hands of your Team Days event planner. You could add the Bar Package onto the end of a big day of team-building activities, or make it a night of bonding over beers at the bar. Tell us your idea of the ultimate group party, and we'll make it happen!
For centuries British men and women popped pheasants out of the sky for sport. Nowadays in the absence of guns (and pheasants. What is a pheasant?), we forego the opportunity to pull a trigger in the name of sport. Clay shooting brings it all back, and your team building day will be the richer for it! No experience or a gun licence is necessary as our trusted instructors show you the ropes. It must be noted that this is one activity where sobriety is key. Alcohol and drugs prior and during the event are a definite no no.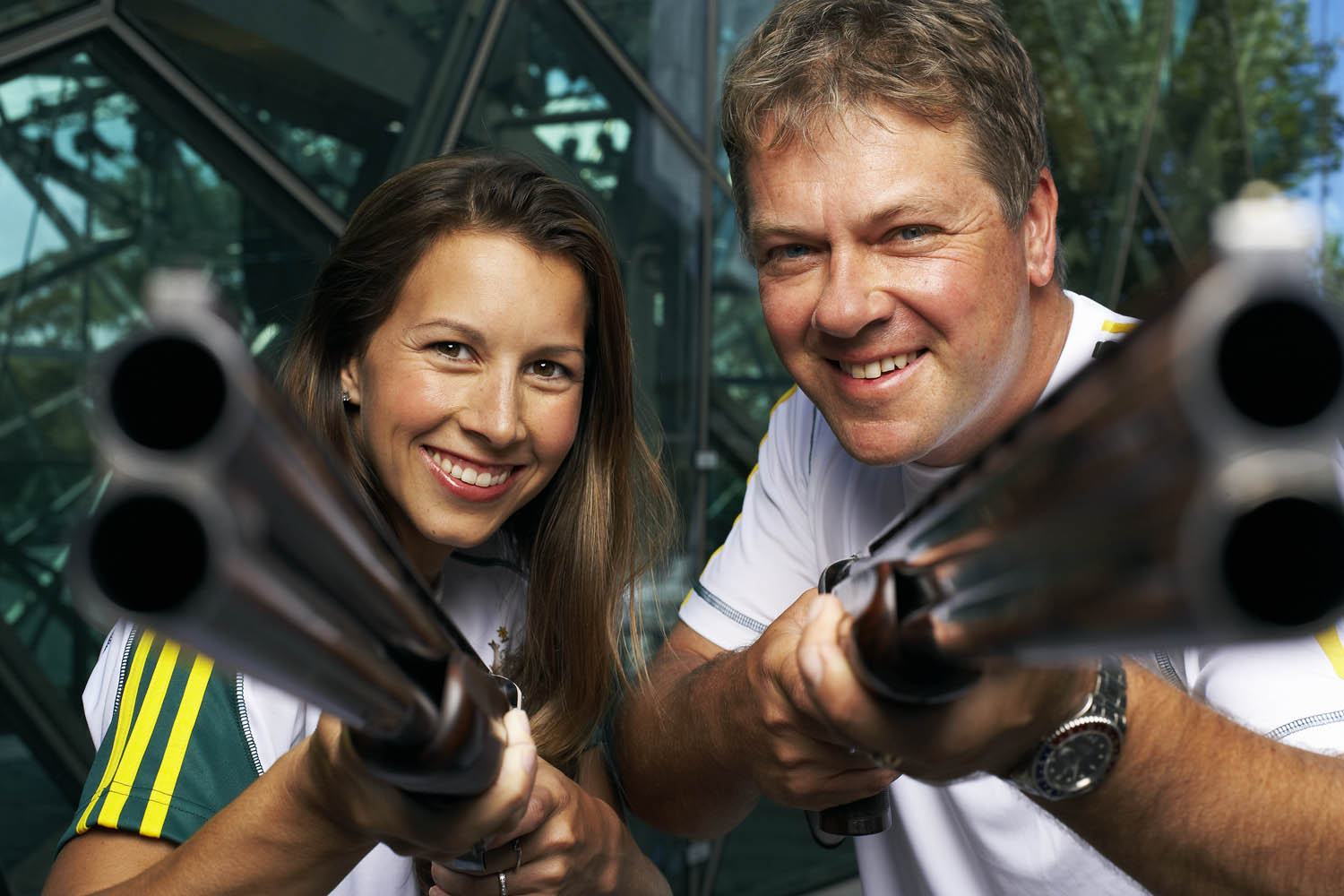 The only thing better than a night out on the town is the bar that comes to you. Whether you're planning a function, an outdoor event or an extra long lunch at the office, we can arrange a mobile bar and professional mixologists to make sure no-one in your team goes thirsty. You'll be spoilt for choice with a selection of carefully crafted cocktails, premium beer, wine and creative non-alcoholic options. The talented team can even provide a cocktail-making workshop to entertain your guests, as well as glassware, customisable bars, kegs and everything else you need to make sure your event goes down as smoothly as your next drink.
2. Golf – Putt of Course
Golf isn't really that fun unless you can belt around in a few carts, nickname you boss "The Hoff" for spending to much time in the sand, and sneak a few drinks into the glove box. Team Days can organise that all for you. If you and the team fancy yourselves as budding Jason Day's, we can even find a course more befitting your (alleged) skills. It is the perfect team building event if you have a few different sets of crew who don't know each other. Let them bond over their collective poor swings, missed 3 footers and putts from the rough.
When the boss at Team Days completed a semester of German studies in Year 9, we left knowing three key phrases. 'Wie viel für dieses Bierz?' (How much for that beer?) 'Ich habe einen Bruder' (I have one brother) and 'ist das Eisbein so frisch wie es aussieht?' (Is the pork knuckle as fresh as it looks?). Clearly none of them proved that helpful, except for our German Beer Hall experience where we can dazzle wait staff and the team with our handle on the local language. Lunch or dinner at a German Beer Hall gives you the feed you need to power through the night, and a stein is always a good test for the boss. Clink them loudly and drink, spill plenty and leave even more down the front of your shirt. With pretzels, pork knuckles (see above phrase to impress) and a round of schnapps on us, this could be the best German export since the Mercedes Benz and leather shorts.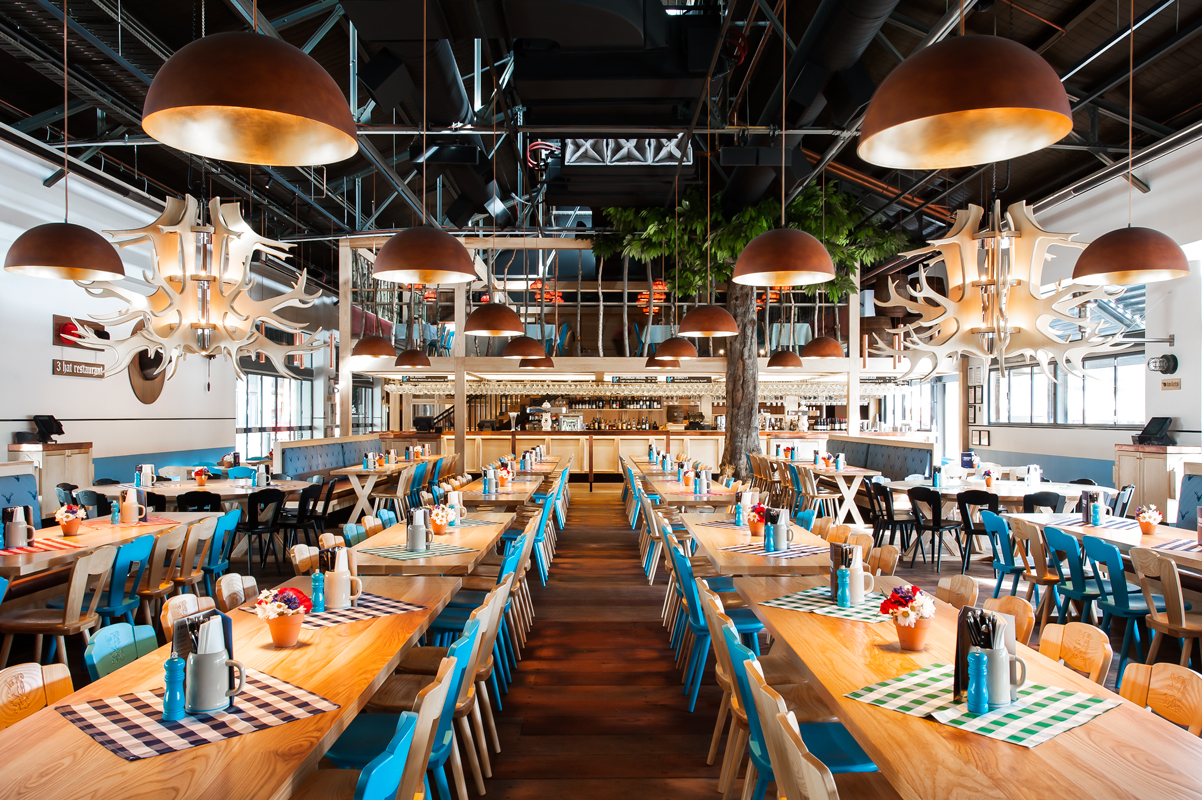 Team Days brings a party vibe to corporate events and group activities, combining creativity, adventure and fun to offer the best team-building activities in Australia. With 9 destinations across Australia We've spent countless hours in the air and on the road, searching for the best destinations for Team Days in Australia. From the white sand of the Whitsundays to the cityscapes of Sydney, and the wine regions of Adelaide to metropolitan Melbourne, we've gathered the greatest group events from every corner of the country.
Team Days is a branch of Buttoned Up Events, which was born from a need for bespoke bucks parties, hens dos and corporate team-building activities. Under our three brands, House of Hens, The Bucks Co and Team Days, we are on a mission to help Australian brides, grooms, colleagues and teams enjoy hassle-free, memorable and adrenaline-pumping events.