Posted 17 months ago
8 Proven Ways to Engage Your Remote Employees
In recent times, it has been more important than ever to focus on ways to maintain or increase remote employee engagement. With the shift in dynamic to hybrid and remote work environments, it's imperative we understand how this change has affected our employees, for the better or for the worse. Interestingly, studies have shown that 55% of employees would like to continue to work remotely at least 3 days a week. And only 8% of people surveyed wanted to return to the office permanently. These may be some surprising figures, however, with the success rate being calculated at 83% for employers and 71% for employees from the same survey, this shows us some positive information. Not only are employees wanting to work from home, they think it is relatively successful. With that being said, it looks like hybrid working environments are here to stay, so let's look at ways to continue making the journey successful and keep our employees engaged.
It may seem like common sense to want to make sure your team is engaged, motivated, and have a positive mindset. However, let's really look at the impact that employee engagement can have on performance and success.
Studies show that staff who are most engaged or tied to their work emotionally were 21% more productive.
73% of disengaged employees look for a new job
Companies known for leading the charge in customer experience have 1.5 times as many engaged employees. I.e More engaged employees, create more engaged customers
Staff who are highly engaged are 4 times more likely to recommend a company's services/products to family and friends.
The numbers don't lie, so armed with this information let's look at proven strategies you can implement with your team to increase engagement.
In order to increase productivity, motivation, and engagement by as much as 350%, research shows that a collective spirit and a sense of belonging can significantly boost a company's success. Hosting virtual company events can be a great way of bringing your team together. Team bonding events provide an opportunity for your team members to get to know each other better, and for you to get to know them. These virtual events can be a way for your team to bond and strengthen their relationships with one another. It also builds trust and communication between your team members. You can choose an event that has a focus on teamwork, problem-solving, and other values by doing activities together, or just having some fun. These kinds of activities are a great option to replace the 'work drinks' or 'work lunches' if you can't all be together in the same place.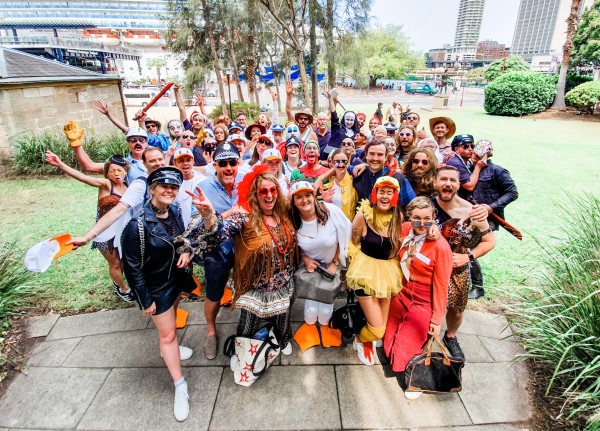 2. Utilise technology
Luckily for us, technology has provided us a way to stay connected to each other, whilst physically apart. Ensure that you utilise tools such as Zoom, Microsoft Teams, Slack, or many other platforms to streamline communication between team members. Also, encourage the use of the cloud for file sharing as well as live documents to enable seamless work between colleagues. Finally, try and take advantage of video conferencing software also. Even though emails and chats are quick and easy, there is nothing like seeing your teammates face to face to mirror the office environment. When scheduling staff meetings highlight what platform and the nature of the meeting, to ensure everyone is in a place to turn cameras on and participate. Many of these software programs also enable screen sharing as well as other features to increase collaborative working.
It's great to have technology that keeps us connected 24/7. But it's important to set boundaries. Having clear expectations with your team about when it is required that they be contactable is going to be helpful. You could do this by having 'virtual office hours' or individualised schedules for each person. This will allow for transparency between all team members, as well as some accountability when working in a remote or hybrid environment.
One last thing to remember is to ensure boundaries are in place when it comes to staff being out of the office on leave. Just because you can contact them, doesn't mean you should. Respect their downtime and save the work updates for when they are back in the 'office'.
3. Communication
The results from a recent study show that nearly 20% of remote employees felt lonely and disconnected from work due to a lack of communication. So with that in mind, when it comes to communicating with your team, more is more. Take opportunities to provide feedback to your team members, and similarly ask for employees' feedback and suggestions too.
People love clarity. Where there is confusion or uncertainty, inefficiency and dissatisfaction will follow. Whether it's a shift in direction for the team, a change in structure, or a new project about to start, make sure you communicate clearly, document your conversation and confirm the details. Take steps to ensure everyone can be on the same page. Your team needs to have a range of communication options available in order to make it easy and convenient to connect. This could include;
Instant messaging software
Email directory with all employee's contact information available
1-on-1 meetings
Mentoring
When communication is clear, organizations can achieve their goals and employees feel engaged.
4. Show Your People You Care
We sometimes overlook the importance of recognizing individuals for their hard work and can forget to celebrate success. Don't let yourself get so caught up in the grind of managing your team that you forget to praise milestones and individual efforts. Studies show that a huge 66% of employees say that they would consider quitting their jobs if they felt underappreciated for the work they do. It is vital that we are taking the time to show people what they mean to the team and the wider business. This can be done in a number of various ways such as;
Highlight exceptional contributions during team virtual meetings
Provide positive feedback during one-on-one meetings as well as in group settings
Encourage team members to also provide positive feedback to colleagues
Provide rewards/incentives for specific milestones. This could be in the form of bonuses, a care package or food/wine delivered, paid time off etc.)
An employee of the month incentive
Purely acknowledging your staff and thanking them can go a long way in making your team feel valued. On top of this, empowering your employees can be another great way to show them you care and value them as people. Create an environment where your staff feel comfortable in offering suggestions to improve the business. In order to accomplish success, it is important that you make sure to provide your team with the resources they will need to collaborate and solve problems effectively. When employees feel empowered, trusted, and valued, they have an increased sense of confidence in their workplace and in themselves. In turn, the business benefits from an enduring commitment to success.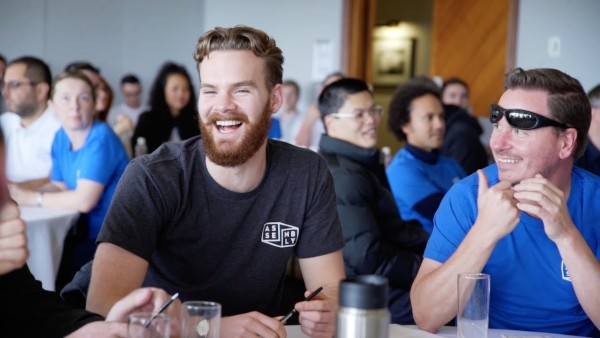 5. Regular Team Meetings
These days the importance of regular team meetings has increased with the rise of hybrid and remote working environments. When your team members work together in the same physical space, you're more likely to share ideas and keep each other updated on projects. So with each team member working from different locations, we need to recreate these opportunities for collaboration and connection. This is why holding efficient and effective virtual team meetings regularly is important. The beauty of holding a virtual meeting is that it can be recorded for employees to refer back to or for those to catch up on, who weren't in attendance. These virtual spaces will still allow for discussions of complex problems and brainstorming of ideas and solutions to occur.
With the rise in virtual meetings, it is however important that there are no meetings just for the sake of it. Following an agenda, and setting expectations as to what each meeting will entail, will help ensure that any meeting you hold, remains productive and leaves your staff feeling engaged.
Supporting and improving employees' overall health and well-being is the key to a positive, satisfied and successful team. In recent times, it has become clear that a big part of employees' overall health and well-being starts with looking after their mental health. In a work sense, this all starts with creating and fostering a positive work environment no matter where you may be working from. Some ways in which to create a positive environment include;
Prioritise onboarding and ongoing training of staff
Provide feedback regularly & promote open communication
Encourage collaboration between colleagues
Encourage lunch breaks to be taken and time off to be utilised
Ensure individuals have an ergonomic workspace whether in the office or working from home
Furthermore, offering Employee Assistance Programs can help your employees get the treatment for mental health issues that they need at a time when they most need it.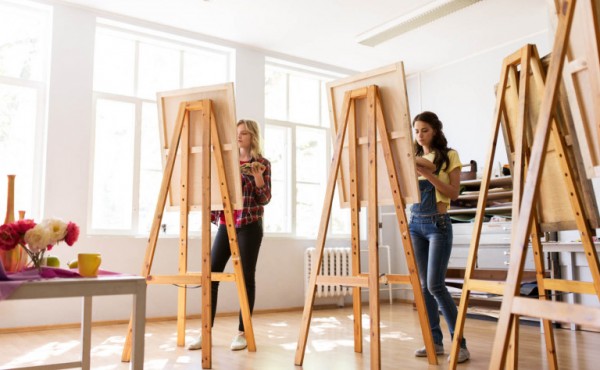 7. Work Flexibility
Employees now expect to have flexible hours and locations in which to work. So much so, that businesses not offering some degree of flexibility in this space may have increased staff turnover and be seen to be less desirable to new employees. By providing your employees with the tools and skills to work independently with more flexibility, you can maximize their productivity, which in turn will increase your employee engagement.
8. Upskilling and Growth Opportunities
Research indicates that career growth and professional learning is the top trend for job seekers in 2022. Now, this trend isn't purely for people seeking work, it's true for the people within your team as well. Opportunities to enhance and develop new skills have been shown to be the biggest driver in company culture in recent years. It goes to show how much your employees value having access to these opportunities, and with this knowledge, you can appeal to and engage with your staff more successfully. A culture of learning helps to provide an important feedback loop between all members of the team. This level of communication can be utilised across all aspects of work from surveying your staff to providing feedback on completed tasks etc. If you can support your employees in developing new abilities, they will become more engaged and satisfied with their jobs.
Conclusion
When an employee feels like their manager and the organisation values their contributions, as well as cares for their well-being, they are more engaged. The more engaged an employee is, the more committed to the business they are. It's as simple as that. Looking after your people is ultimately one of the most important tasks a manager has. With the added challenge of having your team split geographically, let's continue to look at ways to bring everyone together and create a cohesive working environment. Try utilising some of the above strategies with your team and see if you're able to continue to maintain and improve the engagement levels of your team working remotely.