Posted 15 months ago
Are hybrid events the way of the future?
In the last couple of years we've gone from large in-person conferences to then totally virtual meetings, so where does that leave us now? Whilst we can still utilise both of these concepts, the way forward could be a combination of the two. Hybrid events. They take the best aspects of both in-person and virtual events and provides attendees more options for participation, whilst also potentially saving the business a lot of money. Moving forward, hybrid events are going to be an essential part of how businesses operate worldwide.
When to utilise hybrid events
Hybrid events can be utilised for both internal and external meetings and conferences. At times it is near impossible to gather all employees in the one space to conduct these meetings, and historically it has meant that some people just miss out. Now you can provide options when it comes to attendance, for those that can come in person, you have your chosen venue, and for everyone else, they are still able to participate via a video conferencing live stream.
Hybrid events can be effective in the following scenarios;
Larger team meetings
ANZ / AUSPAC / Global town hall meetings
Sales kick-off meetings
Product demonstrations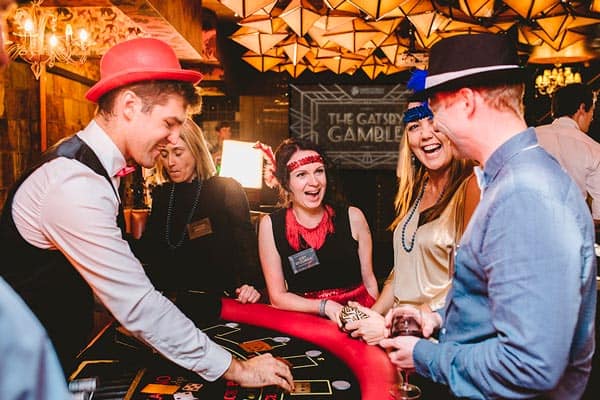 How to effectively integrate hybrid events


There's so much that can be gained if you just ask the questions. Find out from the target audience what is important to them and what they want to achieve from the event themselves. This should give you a high level of understanding of the topics and themes to include, it will help in creating engaging content and will enable you to design an event that is tailored to the attendees right from the start.


The great thing about hybrid events is that you can attract even more attendees! However, these potential participants need to know about your event. Create visually appealing marketing material that you can send out to all of the people the event will be relevant for and be sure to give clear instructions on how to register.


Offer flexible registration
It is a crucial part of the marketing process to offer a simple registration process. Whether you set up a landing page for event registration or utilise another type of software, ensure that all the information is clear and the attendees can RSVP with ease. You'll want to have the information on who will be attending in person as opposed to who will be attending virtually so make sure those options are distinct for the participants to choose correctly. However, as we know things can change, so enable the option for attendees to amend their RSVP if they no longer can make it in person but will still participate via video conference.


Think about where all the participants will be tuning in from. If you're crossing time zones this needs to certainly be front of mind. Offering the sessions to be recorded so participants have the opportunity to watch the event back at a more appropriate time could be useful to consider.
However, scheduling also needs to be considered when it comes to the running of the day and each individual session. The attention span of virtual attendees isn't going to be the same as those that attend in person. Consider providing additional breaks to those who are tuning in online in order for them to stay alert and attentive. Likewise, if you have any particular sessions for the in-person attendees that don't translate to the virtual participants, think about having that at the start or end of the event, so that the virtual attendees can either start later or finish earlier.


With the heavy reliance on tech in the last couple of years, the tools we now have at our disposal have significantly improved. Learn about various video conferencing platforms and then pick the one that aligns with your goals and the outcomes you want to achieve from the event. Incorporating live polling or surveying is a great idea to increase interaction with the audience and boost engagement. You could even have live chat areas utilising a socials app that all attendees can access to comment and interact with each other in real-time.


Provide technology support
There is nothing worse than getting geared up for a big event, turning on your laptop, and clicking the link to join the meeting and there's no video or you can't hear the audio. It's really important to offer on hand tech support to the virtual attendees. Having a designated person that can be accessed live to troubleshoot problems and help to facilitate a positive participant experience is going to be crucial. Likewise, having tech support on-site to ensure that the live content happening in person is coming through to the virtual attendees correctly is key.


It all comes down to the content. This is even more true when it comes to a hybrid event. You are now considering both your in-person and your virtual audience when it comes to the content so ensure that the speakers have prepared their presentations accordingly. Think about the length of individual sessions, scheduling in break times, as well as incorporating interactive components throughout the event as well.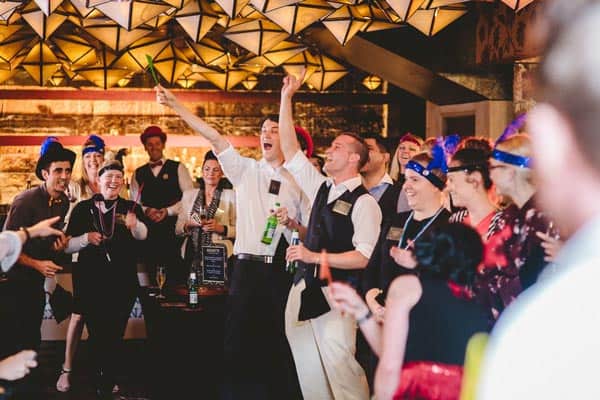 Consider the participant's experience
Whilst the attendees are all participating in the same event, this doesn't mean their experience needs to be exactly the same. In a lot of cases, varying the experience between the in-person attendees and the virtual attendees is going to be even more beneficial. Things to consider could be having a representative dedicated to your virtual attendees, they could be responsible for managing virtual networking opportunities etc. throughout the event. Creating content specifically for your virtual attendees could also work well. For example, if the in-person event has an interactive session that doesn't translate across a video conferencing platform, consider offering virtual-only discussions or activities.


We want to enable equal participation for all attendees. This means when it comes to an interactive component like a Q&A, we design the session to involve everyone. You could alternate between taking questions from in-person to virtual attendees. You could also get all the in-person attendees to submit questions via an app or a website which allows all questions to be coming through to the host the same way. This is where having a virtual host or representative can be beneficial, to manage the virtual attendees and ensure they can actively participate.


For the virtual attendees, it can be quite draining sitting and staring at the screen all day! Changing how the attendees interact with the event as well as how the information is processed will ensure that they are staying actively engaged in the content. This could be having an audio-only session where the participants can get up out of their chairs and move around, whilst still listening to the content.


When participants are tuning in to the event from their laptops you need to consider how they experience the content. Increase the production level and take the online content up a notch. A clean and sophisticated production is going to go a long way in keeping attendees interested in the event. Ensure the video quality is clear, the sound is crisp and any online content being shared is refined.


Particularly for longer events and conferencing, incorporating a fun activity during the day can increase engagement and keep the energy high. This could be a raffle or a competition or even some trivia or interactive games. Ensure that both the in-person and virtual attendees can all participate, and make sure you have a prize to incentivise people to get involved.


How are they beneficial?
There are many benefits to be gained from hosting a hybrid event, we're going to touch on the top 5.
1. Increase attendance. Holding an event that can cater to a wider range of people is always a positive. It allows for more people to be involved, reduces the barriers for people to participate and means overall your messaging is reaching more people.
2. Enhanced engagement. The ability to record these hybrid events will enable you to utilise this content again. These recordings can be sent out to all attendees after the event, and even to those who weren't able to attend the event at all. It increases the visibility of the content to more people long after the event has concluded. Even during the event, the ability to interact in real-time online and commenting and asking questions involves more participants than a standard in-person event generally could.
3. Lower your carbon footprint. If people can attend an event, engage and absorb the information from the comfort of their own without the travel, people will do so. With fewer face to face attendees, less transportation is needed, fewer printed resources are needed and less food is wasted. So, the concept of a hybrid event is much better for the environment in several ways.
4. Enhanced flexibility. If you already have an online or virtual component organised as part of your hybrid event planning, should something happen and the face-to-face component can't occur, you can easily shift to a fully online event. It gives you greater flexibility to overcome challenges and still be able to conduct an event should obstacles arise at late notice. This increase in flexibility also allows keynote speakers or special guests to tune in from wherever they are in the world. You are now able to engage with a wider variety of guests to potentially include as part of the presentations as well.
5. Reduced financial load. The costs for entirely face-to-face events can be significant. Therefore if you're able to cater to fewer people in person, costs like travel, food, and resources are all reduced. The financial risk for a hybrid event is also minimised with a backup option, should a circumstance arise and you cannot meet face to face, the event can still go ahead utilising the, already organised, online components.
Whilst we have had to adapt and change a lot when it comes to hosting events over the last few years, a whole new world for events has emerged. It is time now to consider how incorporating hybrid events into your business could work for events and conferences that you hold or participate in. There are a lot of benefits to embrace when it comes to this new style of event. Speak to your people, find out from them what they want out of their events moving forward, and see how you can integrate hybrid events into your new normal.