Posted 16 months ago
Top 10 Benefits of Virtual Team Building Activities
We're always hearing about team-building events and how important it is for our staff to participate in them, but let's cut to the chase and find out why?
Teamwork makes the dream work, we've heard it all before, and probably even seen it in action. We know that you can achieve greater outcomes collectively as a team if you work together towards a common goal than you would have been able to achieve if you went at it alone. So if we know this, we need to focus on building up that teamwork. A high-functioning successful team knows their purpose and exactly how they will work together to achieve their shared goal.
The workplace is now less about competing with your colleagues but collaborating and co-operating to meet the team or the organisation's targets. Research even shows that this shift has created a positive impact and is the key differentiator when it comes to overall success.
With that being said, we now see more businesses focussing on building a tight-knit culture and fostering the relationships within the team as well as harnessing individual strengths. Organising team-building activities on a regular basis can help do just that.
We've highlighted what we believe to be the top 10 major benefits for employees engaging in regular team building, let's take a look.
1. Icebreaker
The first thing that springs to mind when thinking about team-building activities is that they are a great way to break the ice. They encourage colleagues to come together, let go of inhibitions, and start to get to know each other a little better. Often these kinds of activities are fun-focused when you're looking to break the ice! Maybe you are bringing colleagues together from different departments, or maybe the remote workers and meeting the in-office staff for the first time. Team bonding activities can be a great way to introduce new team members into the group as part of an induction process too.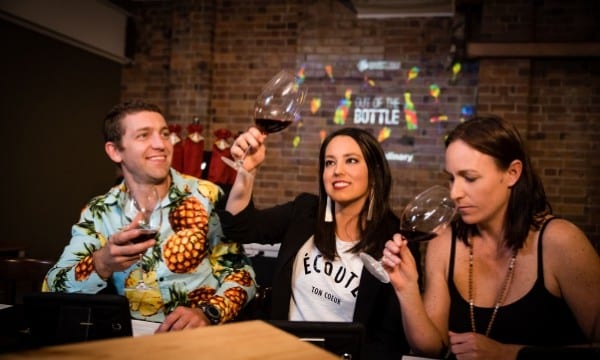 2. Improve Communication
One of the most reported outcomes from participating in team-building activities is an improvement in communication between team members. The activities don't necessarily focus on your communication style or giving you lessons on communication, but they are more an opportunity to get people talking with others that they may never have spoken to before. The focus on a novel activity breaks down any barriers that may be there and allows for free-flowing communication. Oftentimes one of the major inhibitors to team productivity is a lack of communication. Team building events bring people closer together, and that should reflect in an increased level of communication when it comes back to the working environment.
3. Enhance Problem Solving Skills
A problem shared is a problem halved. Many team-building activities will focus on collective problem-solving. In and of itself this requires communication, collaboration, and cooperation. Team bonding events can help staff to understand that in order to achieve success everyone must contribute to overcome a challenge or solve a particular problem. These kinds of outcomes relate directly back to a work environment when looking at team productivity etc.
4. Identify Strengths and Weaknesses
Whilst we may be aware of our own strengths and weaknesses, having an understanding of what these are in your teammates helps to increase overall productivity. It allows for tasks to be delegated appropriately, and it also gives room for everyone to feel as though they have contributed to the team goal. When you are able to help to improve others' weaknesses, a group can work more collectively together as a united team.
5. Develop Leadership Skills
Uncovering and further developing leadership skills can be a crucial takeaway when it comes to these events. It could be that discovering a leader during an activity happens organically if you are looking at who shows the initiative to take charge during a particular scenario. Or it could be that a specific leader is chosen, and you are looking to see how they perform and how the team responds to the chosen leader. There are a number of ways to incorporate developing leadership skills into the desired outcome of a team-building event. And, it's important to look at who demonstrates these qualities naturally, but also highlight areas where all staff can contribute as leaders to achieving a particular goal.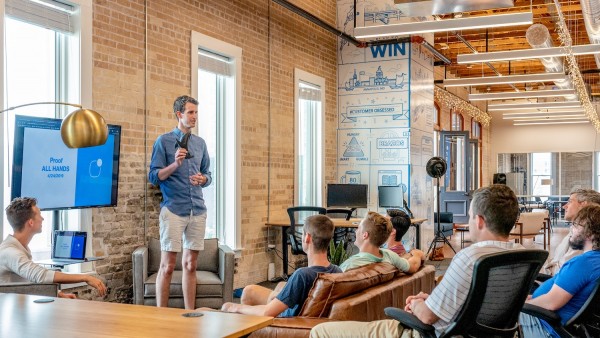 6. Unlock Creativity
Whether we consider ourselves to be creative people or not, all of us have some sort of creative streak inside. Team building events can be a great way to find this streak and let it shine! This could be discovered through solving a problem in a unique way, or coming up with an idea that is 'outside of the box' that no one else had thought of. When given novel activities, it is often then when we are not thinking about trying to be creative that we are able to unlock our hidden talents!
7. Increase Confidence
This can be taken two ways, confidence in yourself and confidence within others. We will speak about the confidence in others, or trust, a little later on. However, a team-building activity's ability to increase personal confidence is an interesting one. We find that some of these activities may take people out of their comfort zone, maybe it's interacting with people they don't know that well, maybe it's doing skills/tasks they aren't familiar with. Having the ability to successfully complete novel tasks during a team-building challenge allows the individual to take pride in what they bring to the table and confidence in their abilities will follow. With confidence comes the motivation to continue to put in the effort, and individuals are now more encouraged to partake and be successful in future tasks.
8. Builds Trust
Having trust in the people you work beside each day is paramount to the success of a team. It starts with having respect for your colleagues and then it expands to knowing and having an appreciation of everyone's individual skillset and what they are bringing to the team. It's very hard to trust someone you don't know or if you don't have an understanding as to what their role is within the team. These events are an excellent way of developing an appreciation for who your teammates are as people and then building to trust them.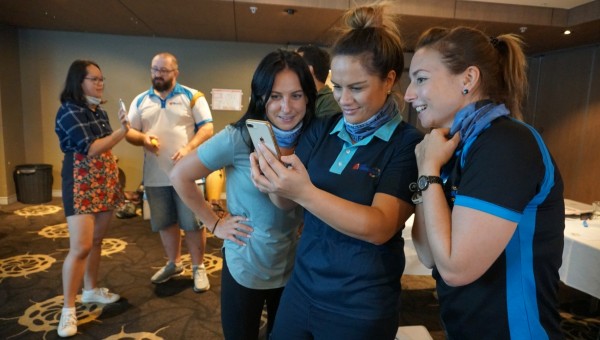 9. Highlights Teamwork
One of the major reasons why organisations take the time to organise team-building events is to foster a sense of teamwork amongst their staff. Events often highlight the importance of working together and collectively towards a shared goal and often the tasks and challenges cannot be solved until the whole team is participating and engaging.
10. Boosts Morale
Finally, another big one, team building events are an excellent way to boost morale and improve workplace culture. There's more of a focus on creating a positive culture now more than ever before, and participating in team-building events are a big part of that. The event or activity could be centred around company values or even a personal development theme, and these kinds of incentives for employees have been shown to be extremely valuable when it comes to job satisfaction and overall employee engagement.
All in all, a company that organises and participates in regular team bonding sends a positive message out to its employees. It shows not only that the company values its team members and wants to ensure they are given the opportunity to grow and develop. It also shows that the business wants to enable the formation of a strong bond between team members, to allow for a successful team working environment.
When booking a team-building activity it is imperative you book through a reputable business. You'll want to be prepared with some initial information before speaking to someone, to ensure you're getting the most out of the conversation. Have an idea of the objectives/outcomes you hope to achieve. The number of participants and whether all participants will be face to face or if this is a hybrid or fully virtual event. The rest of the details can be ironed out at a later date, but this vital information will help to establish which activities are going to be the most suitable and appropriate to meet the desired goals.
Speak to us if you need any advice on planning your next team-building activity.